Placing my order for my new WalkThru Garage Door
Our Process
Let's WalkThru it
Design Your Door
1. Use our easy interactive Design Your Door feature to select your preferred style, color, window selections as well as WalkThru location
2. Repeat the Design Your Door process for any subsequent or alternate design
Design Your Door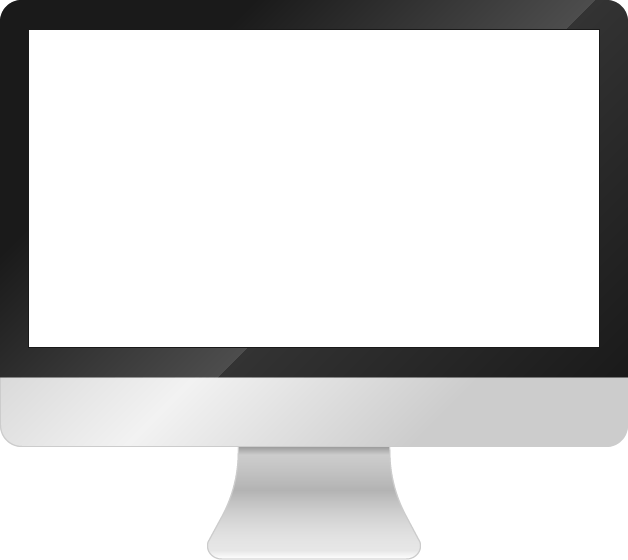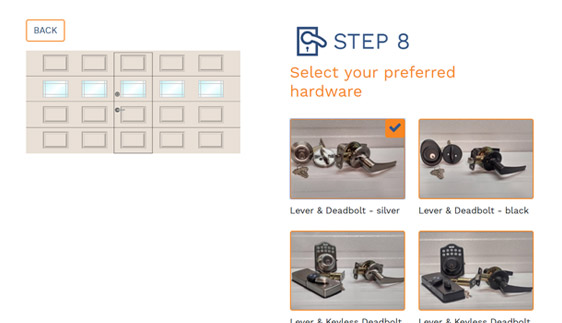 ---
Client Testimonial
Great Investment
Germain and his crew rock!
We finished our basement and the city was requiring we add an egress. We had bids of 10k and more to cut windows in our foundation and add window wells, steps etc. After a little investigation, we discovered the city would allow us to convert our garage door to a normal door, however, this would have required us to frame the opening of the garage and reduce the opening to a small doorway. I found Germain and WalkThru Garage Doors via Google. This solution saved us thousands and allows us to keep the functionality of our garage door. The ordering of the door was simple. The product and engineering are superb. Cannot recommend this company more highly.
1. A quote will be prepared and returned to you by email for each design submission.
2. In order to ensure that we have a good understanding of the present site conditions or to review drawings, we will sometimes make a request for said information before preparing and submitting a quote.
3. We understand that quotes may need revisions. You may elect to return to the Design Your Door feature to create a revised design or you may simply make your request in a return email.
4. ALL quotes will include all new hardware designed to match the width, the height, the thickness and the weight of the new WalkThru Garage Door.
5. Existing electric door operators can be reconnected to the new WalkThru Garage Door providing they are in good working order and are rated at 1/2 HP or greater. All new garage door operators are to be acquired by a local source.
6. ALL quotes will include all freight charges to get the product to its destination.
---
Client Testimonial
Great Service
Although it was never my intention, I must have proved to be one of the most difficult customers Germain has ever met. I put what seemed like a million questions to Germain before ordering my door, and he answered all my questions patiently. Then, last minute I changed my mind about the door color. Turns out Germain had already ordered the door. But, upon my request, he was kind enough to order a brand new door in the color of my choice. He agreed to put up with the headache and expense of storing the original door until some unknown time when another purchaser would buy it off of him. He was quick to reply to my many inquiries and although firm with regards to his pricing, he was fair. You are in good hands with Germain.
1. Once we've come to an agreement on design and cost, we'll be happy to take your order.
2. To initiate the order, please contact our office either by phone or by email identifying which quote you're approving.
3. We will send an electronic Invoice for 50% of the value to your email.
4. You will be directed to a secured service where you'll be able to use a VISA or MasterCard.


5.You will then receive an acknowledgement that the transaction has been approved.
Place an order
---
Client Testimonial
A Wonderful Purchase
We have a full basement that we have divided up into several rooms. One for sewing and laundry, one for my large work shop, and one, soon, for our hot tub. We also keep bicycles and other items in the basement too. While the furnace is the size of a mini auto; our basement was always cold. Our property is sloped; on the west side at basement level and on the east side is our garage door No man door. As a matter of fact no rear door to our yard [on east side] at all. The garage was always cold; so cold the 1/4" polyethylene water line to our 1st floor refrig ice maker freezes up in Winter. With our new door from WalkThru we can access the back yard without having to open the whole garage door as we did in the past. In fact, we haven't opened the garage door in the past 5 weeks but we use the WalkThru Door every day. With an R-16 rated garage door the basement is warm and comfortable now. The hardware provided is good quality. The two windows are energy rated double glass. I waited several months to write this review till we had a few days down in the 30's F. Germain was patient with me changing the design several times. Also we added a 1-1/2" port so I could run a garden hose or extension cord out without opening the garage door or the man door. [this keeps mice and chipmunks out] Several friends were impressed with this idea. I got an expandable rubber plug from Amazon.
The door was packaged nicely and our installer had all the hardware that he needed. All in all, thanks to Germain, the quality of the product, we have full year round use of our basement.
Production
1. At the end of the manufacturing process, photos will be provided of your new WalkThru Garage Door.
2. We will also provide photos of our crating process and the finished crate that will be destined to your desired location.
3. At this time, the remaining 50% of the purchase will need to be provided. Once again, for your convenience this secured website accepts VISA or MasterCard.
4. A Statement will be provided once the transaction has been approved.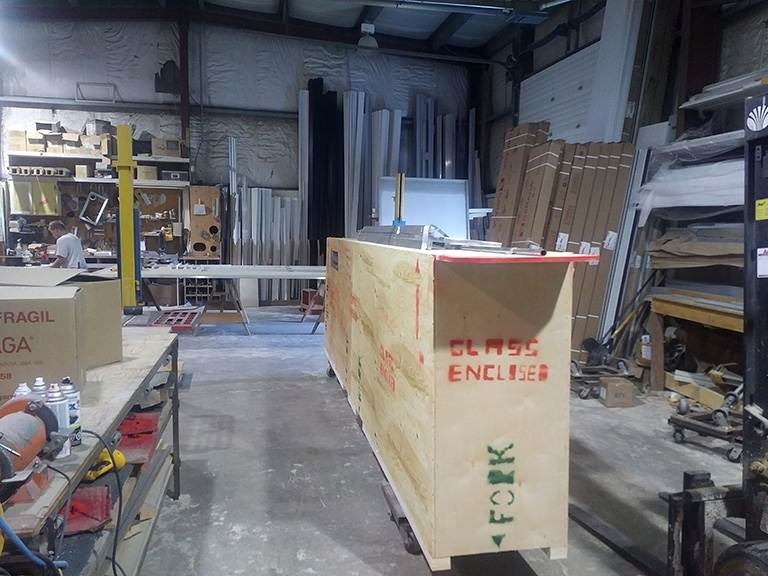 ---
Client Testimonial
YES!!! Because ...
1. Builder said NO to a pedestrian door 10 years ago.
2. You can heat your garage in the winters and NOT lose massive heat.
3. Leading BC garage door companies all refused and one asked for $9,000!
4. Measure right and your door will be 100% perfect.
5. Packed in a solid container.
6. Every installer you call will want the job and take recognition for what they did NOT build.
7. Easy access in and out without any noise.
8. Added a wireless doorbell that rings into the bar downstairs.
9. Easy to install like any other garage door but thicker and stronger.
10. Customer service from Germain was second to none.
1. Once the transaction has been approved, all required shipping documents will be prepared and a freight carrier will be called in to pick up the crate containing your new WalkThru Garage Door.
2. For shipments to the United States, US Customs requires that we provide one of two bits of information in order to confirm the identity of the receiving party. When the recipient is a company/business, we need to provide that business' Federal Tax ID number. When our customer is a private citizen, we need to provide that person's Social Security number. There is no avoiding this step in the process. We understand the sensitivity of this private information and wish to assure our customers that we will ONLY share this information with those completing the documentation for US Customs.
3. We provide the freight company with a contact name and phone number as they are directed to contact that person in order to make all final delivery arrangements
4. A tracking number will be provided so that you may follow its progress from our facility to your location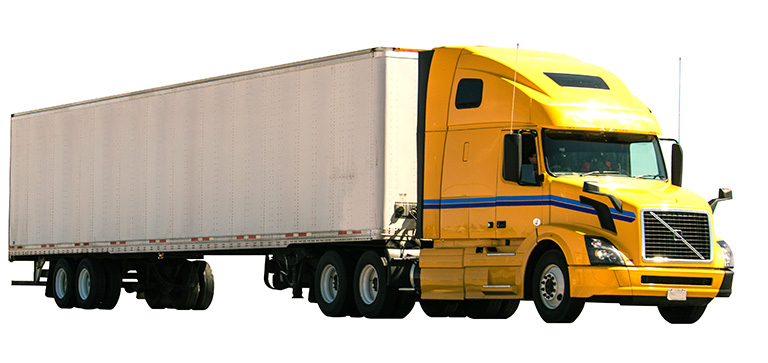 ---
Client Testimonial
Great Product and Outstanding Customer Service
We had been using our garage door as our main entrance for years and leaving the garage door open most of the time we were home. This lead to moisture problems when it would rain and leaves in the garage in the fall. I had considered adding a door but that would have required moving my electrical service. Then I found WalkThru Doors. I had my local garage door installer measure and order the door for me since I live in Texas. The build quality on this door is incredible. The shipping container was the same high quality. You can tell someone really cares about the product. I have been very happy with my purchase and would highly recommend WalkThru Doors.
About 2 weeks ago I had to replace a window in the door. That is when I met Germain and found out about their incredible customer service. Germain provided the window at no cost to me other than shipping. Thanks for a wonderful product and outstanding customer service!!
1. When shipping to a residential address or to an address where there are no lift trucks available, we request that the truck making the final delivery be equipped with a lift gate.
2. When the freight company calls to make final arrangements, we recommend that you confirm that they are sending a truck with a lift gate.
3. Freight carriers of this type are NOT compelled to off load the product. Most drivers will assist but it is the responsibility of the receiver to ensure that there is adequate assistance and equipment at the time of delivery.
4. Many of the crates containing single car WalkThru Garage Doors can be placed on the lift gate in order to bring the crate down to street level.
5. For the larger crates containing double car WalkThru Garage Doors, the crates are to be pushed out the back of the truck, onto the lift gate as shown and using the power of the lift gate, lowered one end of the crate down to the street or driveway to an awaiting cart. Then the remaining portion on the crate can be pushed onto the lift gate and then lowered to a second cart or blacking. This is an easy and safe way of offloading such a large and bulky crate.
---
Client Testimonial
Very Satisfied
Germain did a great job walking us through all the considerations and options, and then worked directly with our carpenter to get the exact measurements. He was very flexible in the delivery schedule so I could line up the installer on the day of the delivery. It came as advertised and went up in 4 hours or so from start to finish. Super functional and great looking. Cannot say enough positive about it.
1. You will need to secure the services of a local installer should you not be willing to complete the installation yourself. On that note, we welcome the opportunity to discuss our products and minor installation differences with any of your local representatives assisting with the installation. We suggest that you ask your family, friends, neighbors and co-workers for referrals to local garage door companies that they may have used lately. Any reputable garage door professional will be able to successfully install our WalkThru Garage Door.
2. Photo #1 indicates the position in which we place that completed WalkThru Garage Door. Photo #2 shows a completed crate containing that door. The remaining 9 photos highlight the recommended installation procedure on site. We recommend that you share these images with your installer so that they can get a good idea of what's coming. The images will answer many questions but then again, they may raise more......NO PROBLEM.....we will answer them all.
---
Client Testimonial
Walk Thru
We were very lucky when we found your company. We had called every garage door company around, in our area in Alabama, looking for a walk thru to no avail, then we found Mr. Gaudet and WalkThru Garage Doors on the internet. Mr Gaudet walked us through every step from start to delivery. We contacted Posten's Overhead Door Company in Pinson Alabama and they sent an installer out to install the door. The installer was able to get the door up with no problems, even though it was the first walk thru door he had ever installed. the door looks and fits great. We are 100% satisfaied with our door and your product!